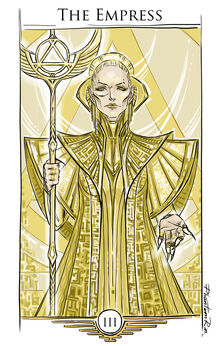 A powerful, extremely old House that dates back to the Conquest and the founding of the Society through Silenius au Lune. The current monarch,
Octavia au Lune
, rules the Society and sits on the Morning Throne. Through marriage she is related to
House Arcos
, with her grandson
Lysander au Lune
having the blood of both families in him.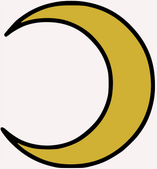 Crescent moon symbol. White and gold colours.