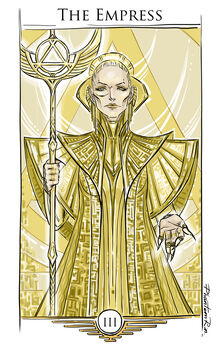 Lux ex tenebris - The Motto of House Lune, meaning "Light from darkness" in Latin
House Lune is the oldest known house within the Society, dating back to before The Conquering. The founder of the house, Silenius au Lune, was voted as the first Sovereign of the Society by his best friend, Akari au Raa. House Lune is infamous for wearing a mask of utmost composure, known by others as the "Dancing Mask."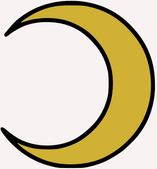 Standard
Crescent moon symbol. White and gold colors.
Involvement
Note: Years are based on the Official Red Rising Wiki Timeline.
Pre-Saga
0 PCE
200 PCE
676 PCE
681 PCE - Octavia launches a coup against her father and beheads him.
Red Rising
Death of Anastasia
738 PCE
739 PCE - Anastasia and her husband are assassinated on Octavias orders to halt her attempted coup.
740 PCE
741 PCE
Golden Son
The Second Moon Lord Rebellion
Morning Star
The Solar War
743 PCE
744 PCE
745 PCE
746 PCE
747 PCE
748 PCE
749 PCE
750 PCE
751 PCE
752 PCE
753 PCE
Iron Gold
Dark Age
Members
Biological
Silenius au Lune - The founder of House Lune, and the first Sovereign.

Octarius au Lune

- The reigning Sovereign at the time that the first Kuiper Obsidian are observed by the Society and given the name Ascomanni.

Ovidius au Lune - Father of Octavia and great-grandfather to Lysander. Beheaded in a coup by his daughter.

Octavia au Lune - Sovereign of the Society for 60 years. Slain by Darrow O'Lykos in the Dragon's Maw.

Anastasia au Lune - Daughter to Octavia, wife to Brutus, mother to Lysander. Killed by Octavia after learning of her plans to overthrow her and seize the Sovereignty.

Lysander au Lune - Grandson of Octavia, son to Anastasia and Brutus, heir to House Lune. Fiancee of Atalantia au Grimmus.
Marriage