Welcome to the Red Rising Wiki


Featured article
Apollonius au Valii-Rath, aka The Minotaur of Mars, is a character in the Iron Gold series and one of Tactus au Rath's older brothers.

After the Fall of Octavia and The Jackal, the two remaining Rath brothers fled to Venus and teamed up with the Ash Lord. Four years later, Apollonius lead an attack on the Luna Citadel under command of the Ash Lord to kill The Reaper and his family, but quickly after he and his team lands, the Ash Lord reveals that it was just a trick to be rid of Apollonius. Despite this, Apollonius leads the attack anyway, and almost succeeds, and is only defeated by Darrow(...) Read more...
Top Pages
The pages with the most views in the last week are: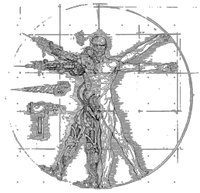 Science Fiction Literature
Go to these sites for info or for help with your own wiki!
Dune • Ender's Game • The Expanse • Hitchhiker's Guide to the Galaxy • Honor Harrington • Ready Player One • Red Rising • Renegades Duology • Wild Cards
Want your community included? See how!